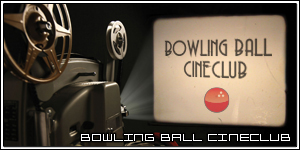 Manos: the hands of fate è uno dei più famosi esempi di filmbrutto, perciò non vale la pena soffermarsi sulla sua storia. Piuttosto, vi racconto le traversie del fansub. Originariamente pubblicato sotto etichetta ComedySubs (traduzione mia, revisione di ReRosso), era qualitativamente inguardabile perché l'unica raw circolante era stata presa da una VHS di terza, forse quarta generazione.
Qualche anno fa, l'americano Ben Solovey ha comprato casualmente una copia lavoro, e grazie a un crowdfunding su Kickstarter ha raccolto i fondi per restaurarla; successivamente è stata pubblicata in blu-ray dalla Synapse Films.
All'epoca ho seguito tutti i lavori e avevo persino mandato la mia traduzione a Solovey, visto che aveva chiesto i sottotitoli in altre lingue per includerli nel BD. Peccato che, per motivi a me ignoti, siano stati effettivamente inclusi solo quelli spagnoli, perciò ho deciso di ripresentarvi questa imperdibile pellicola con la mia traduzione di allora, anche perché noi europei non possiamo comprare il blu-ray, che è disponibile solo in Regione A.
Occhio che il file pesa moltissimo a causa dell'onnipresente grain. Qui sotto potete vedere la differenza tra l'orrenda versione VHS (a destra) e quella restaurata. Buona visione!