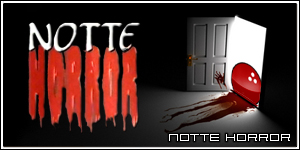 Concludiamo dopo parecchio tempo la web series 3 doors of horrors con i tre episodi dell'ultima stagione. Vediamoli nel dettaglio.
1, 2, 3: una donna e una ragazza lottano contro il tempo per interrompere una maledizione che hanno inavvertitamente scatenato.
Phyu Phyu: un metronotte (Azman Hassan, trait d'union di tutta la serie, in quanto compare in tutti gli episodi e finalmente qui lo vediamo in veste di protagonista) riceve una misteriosa richiesta d'aiuto che lo porterà a scoprire una sconvolgente tragedia.
Stay with me: una famosa pittrice deve il suo successo all'aiuto di una ragazzina, ma quando decide di interrompere la collaborazione per trasferirsi in Francia la bambina non la prenderà molto bene…
Buona visione!