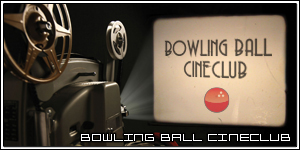 Quando la settimana scorsa vi abbiamo presentato Birdemic: shock and terror, pensavate che non fosse possibile per noi tirar fuori dal cilindro un film ancora peggiore. Ebbene no! Birdemic 2: the resurrection riesce nell'impresa impossibile! Ma andiamo con ordine.
Dopo la sua pubblicazione nel 2008, Birdemic viene massacrato da quei pochi critici che sono riusciti a vederlo per intero, ma riesce a guadagnarsi un seguito di filmbruttari che lo vedono e rivedono e chiedono a gran voce un sequel. James Nguyen, "il maestro del thriller romantico" (così si definisce), rimane un po' sorpreso ma non si perde d'animo e confeziona un seguito alle vicende dell'attacco dei pennuti esplosivi ad Half Moon Bay. Richiamati quasi tutti i membri del cast originale, l'azione stavolta si sposta nientemeno che a Hollywood, dove Bill, regista fuori dal giro a causa del flop del suo ultimo film, chiede finanziamenti a Rod, nel frattempo fidanzatosi con Nathalie e diventato milionario grazie ai suoi pannelli solari economici. Reclutata come protagonista una cameriera di passaggio, le riprese hanno inizio, ma i quattro non hanno fatto i conti con gli uccelli assassini, "resuscitati" dai pozzi di catrame di La Brea insieme a una coppia di cavernicoli (?!) e, tanto per strafare, alcuni zombie affamati (?!?!). Armati di pistole a munizioni infinite e grucce appendiabiti ("Gli uccelli le odiano!"), per i nostri eroi ricomincia la battaglia per la sopravvivenza…
Lentissimo (come nel film precedente gli uccelli si manifestano dopo 45 minuti), recitato terribilmente (Thomas Favaloro è senza dubbio il peggior attore di tutti i tempi), senza senso (il film NON HA UN FINALE!!!), gli 80 minuti di Birdemic 2, stiracchiatissimi grazie all'interminabile sequenza di apertura e agli stacchetti musicali, metterà a dura prova le vostre capacità di resistenza, che solo in parte verranno sostenute dall'ilarità causata dalla sceneggiatura delirante, gli errori tecnici (occhio ai tecnici nascosti nei riflessi di porte e specchi) e la povertà del tutto. Buona visione (si fa per dire)!