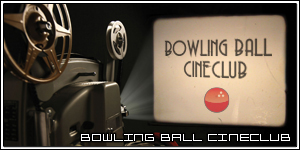 Oggi, signori, tocchiamo il fondo, perché dubito ci sarà occasione di presentarvi un film così inetto, malfatto e insensato. "Ma perché l'avete subbato, allora?", chiederete voi. Perché il filmbruttaro è uno che si autopunisce vedendo film indegni e fa in modo da diffondere il verbo del brutto traducendoli e condividendoli.
Sia lode dunque ad Hywel di FilmBrutti, che ha avuto la forza di tradurre lo scempio che risponde al nome di Birdemic: shock and terror, che riesce a raggiungere vette che Manos: the hands of fate e il Rambo turco possono solo immaginare.
Scritto e diretto dall'inetto James Nguyen, Birdemic dovrebbe in teoria raccontare la storia dell'attacco al genere umano da parte di uccelli arrabbiati, ma la penosa recitazione, la sceneggiatura ridicola, il peggior montaggio della storia del cinema, l'audio in presa diretta che di fatto rende impossibile capire i dialoghi nelle scene in spiaggia, per tacere degli effetti speciali fatti con un VIC 20, renderanno i 93 minuti della sua durata i più lunghi della vostra vita. Da vedere rigorosamente alticci e in compagnia di amici, le risate sono assicurate. Una nota positiva la protagonista femminile, che è 'na cagna a recitare (cit.), ma almeno è di bella presenza.
Un'ultima annotazione: il video utilizzato è quello .avi da 698 mb che gira su torrent. Se non ce l'avete potete scaricare il tutto da qua, altrimenti se volete solo i sottotitoli potete prenderli dalla sezione sottotitoli del forum di FilmBrutti, dove fra l'altro trovate anche gli script di quasi tutti i film da noi tradotti, kaiju a parte. Buona visione (si fa per dire)!