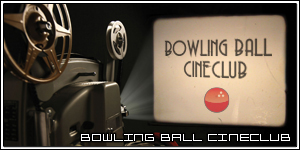 Per Phuchit è un periodo storto: è stato mollato dalla ragazza, è stato licenziato per scarso rendimento (ma in realtà un collega gli fregava i clienti) ed è rimasto senza un soldo. Capita come la manna dal cielo, quindi, la telefonata del misterioso presentatore di un altrettanto misterioso gioco televisivo che lo invita a partecipare per poter vincere l'allettante somma di 100 milioni di baht (circa 3 milioni di euro) se riuscirà a superare le 13 prove proposte. La cosa sulle prime sembra sin troppo facile, ma presto Phuchit scoprirà di essere finito in un gioco mortale…
Grande successo in patria, 13: Game of Death (o 13: Beloved) è un film thailandese che inaugura una nuova rubrica, il Bowling Ball Cineclub (o CinecluBBF), in cui presenteremo film che non rientrano nella Notte Horror e che va a sostituire il Bowling Ball Film Festival. Non fatevi ingannare dallo screen qui sotto o dalle locandine che girano in rete, non è un film horror, è un thriller, non privo di elementi umoristici, a metà strada fra il primo Saw e The Running Man.
Il file è particolarmente "pesante" a causa della fotografia sgranata. Buona visione!